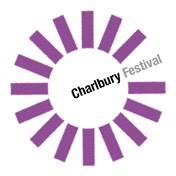 Good, Occasionally Rhyming
St Mary's Church 8.00
Tickets £10 from Charlbury Deli and Cafe - cash only from 23rd May
Join Kathy Clugston, Rob Stepney and others for Good, occasionally rhyming, a celebration of The Shipping Forecast in poems, prose and music.
Exact yet evocative, arcane but everyday, the same but always different -- the Shipping Forecast holds a treasured place in our hearts. It is delivered with the expressive qualities of a metronome. But the nation loves it.
Kathy is a familiar BBC Radio voice, read the Shipping Forecast for many years, and is now chair of Gardeners' Question Time.
The show includes poems by Seamus Heaney, Carol Ann Duffy, Sean Street, Don Paterson, and Alice Oswald.