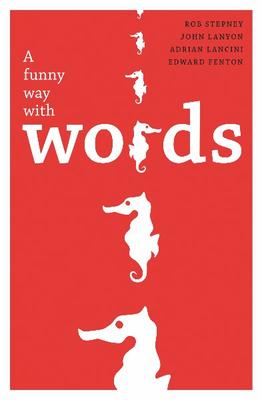 The Four Wordsmen of the Apostrophe
The Corner House Garden 7.45 for 8.00
Free entry, but there will be a collection for Refugee Week
Authors of the innovatively designed books Words Go Out To Play and A Funny Way With Words present A Poem and Other Poems. Ed Fenton, Adrian Lancini, John Lanyon and Rob Stepney dive deep into a collaboration which has produced material ranging from the seriously silly to the perilously profound.
Please bring your own drinks and refreshments.
If wet, in an indoor venue - please check charlbury.info for update.