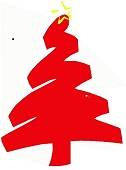 This event is in the past.
Our popular Christmas Sale is back again on Saturday 13th November in Charlbury Memorial Hall!
From 10 am till 12 noon the many different charities will be selling their beautiful cards and many other gifts. Mince pies, coffees, teas and delicious home made cakes will be there too.
Each year we are amazed to find a huge demand still for the beautiful cards, and all things Christmassy. Don't miss it!
If you would like your Charity to join us please contact Clare Elson 01608 810310