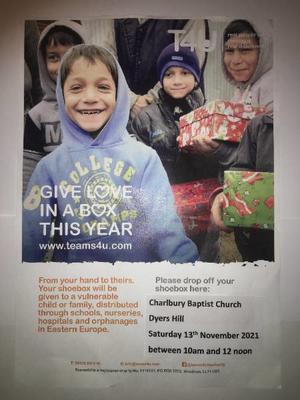 This event is in the past.
Half Term is a great time to start collecting together items for your shoebox for vulnerable children in Eastern Europe. For ideas, pick up a leaflet at St Mary's Church or the Corner House or go online:  www.teams4u.com
Collection date: Saturday 13th November 10am - 12 noon at the Baptist Church.  Children at the Primary School should take their box to school by Friday 12th Nov.
If you need an empty shoebox, please contact Joan Belshaw on 01608 810130.