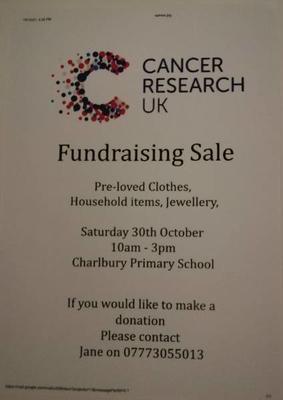 This event is in the past.
A small sale in aid of Cancer Research UK of preloved items, clothes, shoes, household, toys, games etc. will be held in Charlbury Primary School on Saturday 30th October, 10am - 3pm. 
If you have any items that are new or are used but in good condition, that you would like to donate to the sale then I would love to hear from you. Please contact me through the site or on 07773055013. Thank you.