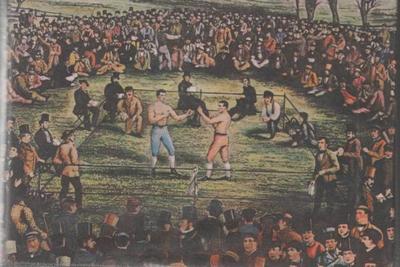 Tony Cooper will present his research on The Great Prize Fight at Whiteoak Green,1846. 
The talk will cover the build up to the prize fight and outline the events of the 12th May 1846. The prize fight took place on the edge of Wychwood Forest in front of an audience of 1000 people. As the day unfolded many of those involved would have witnessed a truly astonishing spectacle in this quiet area of West Oxfordshire, although for some it would have brought trouble and strife. 
Using contemporary newspaper accounts, census returns, maps, fieldwork and local records the speaker will provide a detailed account, concentrating on some of the characters involved and what they got up to on the day. We will look at the site of the prize-fight and the route that the spectators took to finally reach the chosen ground.
Finstock Village Hall 7.30pm for tea and coffee. Talk begins at 8pm.