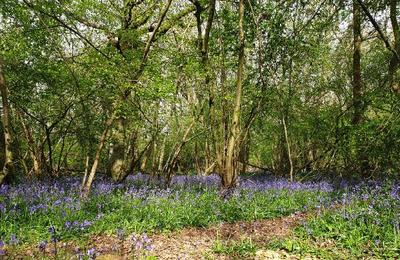 This event is in the past.
Flora Gregory and Nimmi Naidoo, artists in residence at the Wychwood Forest Trust, invite you to 'Come into the Woods: Singe Wood'. Immerse yourself in Singe Wood, part of the ancient Royal hunting Forest of Wychwood. Slow down. Relax. Nestle in amongst the trees and connect with the woods. Savour your own quietness. 
You will be lead through three sensory processes, each one focusing on a different sense. Between each process there will be time to share your experience with the group.
Flora and Nimmi will lead two separate sessions, one on Saturday 7 August and another on Sunday 8 August. Each session will run from 2pm–4pm at Singe Wood, Hailey. 
Find out more and book: https://www.wychwoodforesttrust.co.uk/whats-on