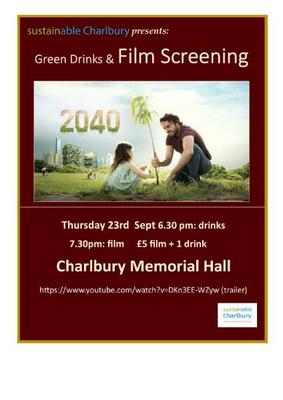 This event is in the past.
Award-winning director, Damon Gameau, motivated by concerns about the planet his 4-year-old daughter would inherit, embarks on a global journey to meet innovators and changemakers ..
A story of hope that looks at the very real possibility that humanity could reverse global warming and improve the lives of every living thing in the process.
Trailer: https://www.youtube.com/watch?v=DKn3EE-WZyw ;
The film is preceded by Green Drinks - a chance to come and meet new people and chat about all things green.
Booking/Info: kath@songspace.co.uk
Kath 01993 868487 07854514102