Having had to cancel the Spring Show, we want to encourage all gardeners, including children, to have a go at entering flowers, vegetables and produce for a bumper Annual Show in the Memorial Hall this autumn.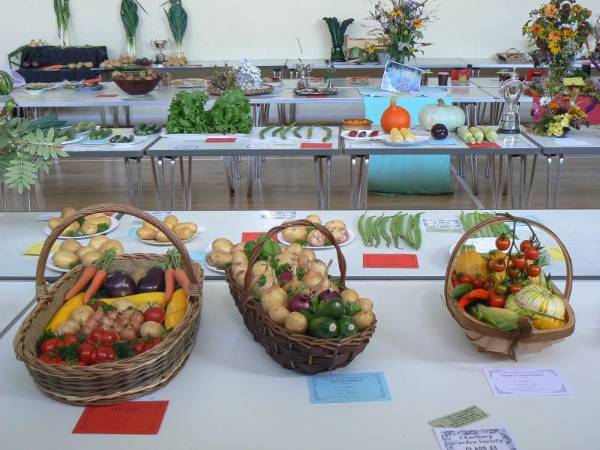 Shows are open to everyone, members and non-members!
The plan is to open the Show at 12 noon, immediately after the judging.
CHILDREN'S CORNER
Our children are the gardeners of the future so we aim to encourage them to have a go at growing flowers, vegetables, salads and herbs from seeds or bulbs. The children's classes, therefore, include at least one aspect of 'growing', plus some craft or cookery.
Some entries will need to be planned for or prepared well in advance!
There will be two age groups for judging the children's categories: 4-7 years; and 8-12 years.
SCHEDULE AND ENTRY FORM
For detailed information, including the Schedule and Entry Form, please see the Garden Society website:
http://www.charlburygardensociety.org.uk/events/annual-flower-and-produce-show/