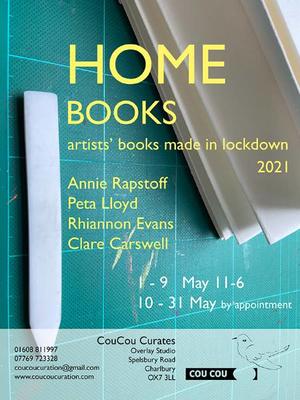 This event is in the past.
Artists books made during lockdown 2021, reflecting new ways of shared working in response to the imposed restrictions. The works address issues of self-confinement, isolation, and the need for developing new tools to support a reflective creative practice.
Annie Rapstoff   Rhiannon Evans   Peta Lloyd  Clare Carswell
We are open for the Artweeks 11-6 and then until the end of the month by appointment. 
Space is well aired and we will admit two at a time. There is ample parking.
01608 811997
07769 723328