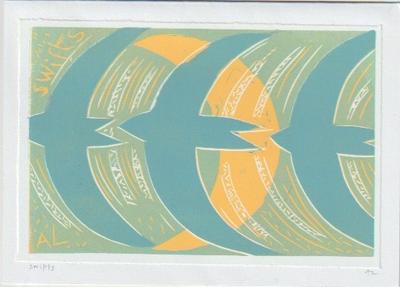 Thursday 11th March 19.30
Many of us know about the Oxford University Museum Swift Tower, the best recorded nesting site in the country. You are warmly invited to meet Rachel Pearson, a volunteer with the community Oxford Swift City Project. Rachel will tell us about the work that the project is doing to create new nesting sites in the City, and to support these extraordinary iconic birds. 
The meeting will be on Zoom. Please email Flora at CharlburyWildlife@Charlburygreenhub.org.uk if you would like to attend and a link will be sent to you.
Contributions are welcome - to help maintain and extend swift nesting sites in Charlbury.  
Illustration by Andrew Lawson.