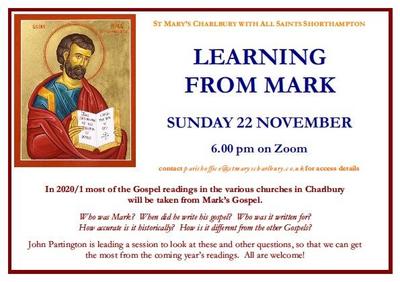 This event is in the past.
In the Charlbury churches the Gospel reading on most Sundays in the coming year will be from Mark's gospel.
Join us at 6.00 pm for a Zoom meeting as John Partington explores the Gospel .. who wrote it, when & why; and how it's different from the other Gospels.
All welcome: for instructions on how to join the meeting, contact the Parish Office (parishoffice@stmaryscharlbury.co.uk).