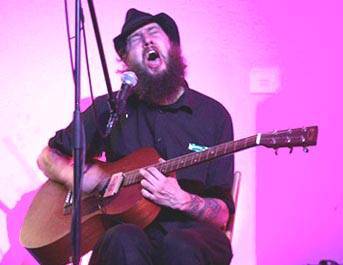 This event is in the past.
Sadly - due to Covid-19 - this has been cancelled. The Rose & Crown thanks you all, and hopes that we will see you all again for more fabulous music when this is all over. Until then, please stay safe and look after each other!

On 26th March at The Rose & Crown: Tim Holehouse, a man of both songs and stories, whose gravelly voice and wonderful guitar technique will astound you! His music has been described as "mutant blues", but whatever it is, it's good!
Tim has toured all over the UK, mainland Europe (including places like Poland, the Baltic states and Finland, and Iceland), America, Asia (Hong Kong, Japan) and even down to Australia. 
Don't miss out!
The music starts at around 9pm.