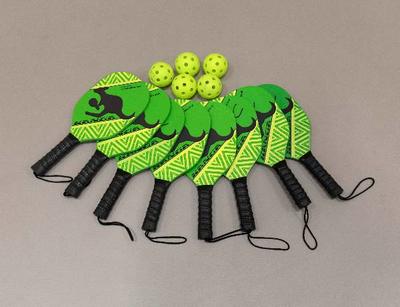 This event is in the past.
Charlbury Community Centre will host a 2-hour Pickleball session for over 9s on Monday 17th Feb. We will have several experienced volunteers there to show you how to play and explain the rules and hopefully plenty of other young people to play with. If you're not sure what Pickleball is see this website: https://www.dinkanddrive.co.uk/pickleball.
The cost is £5 for two hours (2-4pm) or £3 for one hour. We can only take 20 children, so it would be advisable to ring and book a place: 811878. But PLEASE don't book in and then fail to turn up - it deprives someone else of a place. Ring again if you can't make it.
Please bring clean sports shoes.