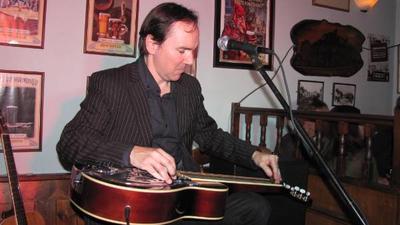 On Thursday 5th March at at The Rose & Crown we welcome back one of the most astounding blues musicians ever to appear here: Kris Dollimore! (Kris is also a veteran of top 20 bands The Damned and Del Amitri, as well as The Godfathers.)
You can expect a night of powerful raw traditional blues, together with some of Kris's own fine songs, and musicianship beyond compare! As someone said, "when he is playing, if you didn't realise it was just him, you'd think it was THREE people!".
The music starts at around 9pm.
Be there!