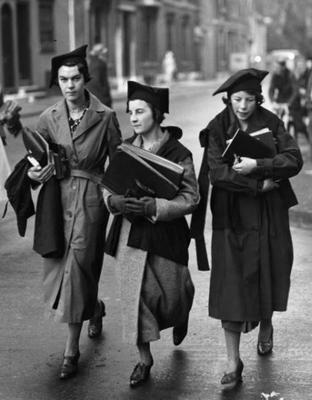 This event is in the past.
This month's Charlbury Society talk is being given by Charlbury resident Dr Alice Prochaska.  She will talk on 'How it became respectable to educate women.  The past, present and future of the women's colleges at Oxford'.
In 1875 Oxford passed the first statute allowing women to take roughly undergraduate level exams, but it was a slow process for women to be accepted as students.  It was not until 1920 that women became eligible to enrol as full members of the university and take degrees, and as late as 1959 that the women's colleges were given full collegiate status.  This promises to be a fascinating talk about the struggle for women to be entitled to a proper university education at Oxford.  
Memorial Hall 8pm.  Refreshments from 7.30pm
Members and under 18's free, visitors £3 each