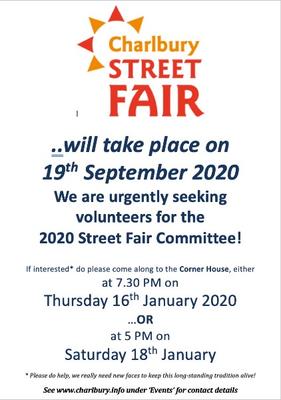 This event is in the past.
2020's Street Fair will take place on 19th September 2020
We are urgently seeking volunteers for the 2020 Street Fair Committee!
If interested* do please come along to the Corner House, either at 7.30 PM on Thursday 16th January 2020
…OR
at 5 PM on Saturday 18th January
* Please do help, we really need new faces to keep this long-standing tradition alive!
Contact: csfchairman@charlburystreetfair.org