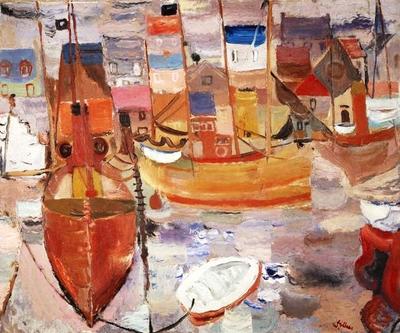 This event is in the past.
Memorial Hall 7.30
Non members welcome £5
Alice Foster will return to follow up on her wonderful talk on Scottish Colourists in 2017. She will explore their successors including Dorothy Johnstone (September Sunlight shown here)  and William Gillies (The Harbour, Anstruther, below) together with Joan Eardley and Wm MacTaggart Jr.
Between the wars the loose term "The Edinburgh School" was used to describe contemporary Scottish artists but in fact most painters did not wish to be grouped together, and the term "school" was regarded by then as outmoded. Artists such as Joan Eardley, Anne Redpath, William Gillies, John Maxwell and William MacTaggart Jr do show similarities however: all of them preferred the painterly quality over the subject, something they admired in the work of The Scottish Colourists.