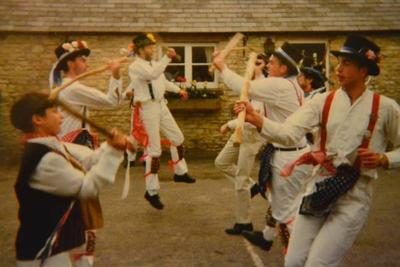 This event is in the past.
The next meeting of The Finstock Local History Society-The meeting will be a fun filled historical review of the early days of North Leigh Morris as well as Charlbury and Finstock Morris over the past 35 years. This will include research by those involved into ancient Cotswold Morris traditions and with particular reference to local mummers plays, and will end with a lively presentation involving well known characters like Father Christmas, King George, theTurkish Knight, the Doctor and the Devil. 
What could possibly go wrong on Friday the 13th!
Seasonal light refreshments too!!!
Finstock Village Hall 8pm.