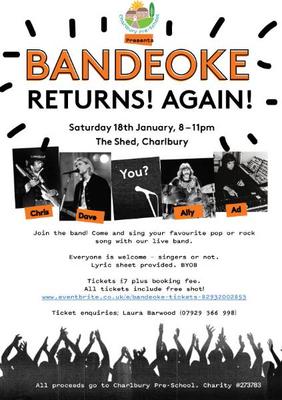 This event is in the past.
YES! It's just what we all need... Bandeoke is back by popular demand. 
Join our amazing LIVE supergroup and sing one of your favourite songs! 
It's like Karaoke...but so much better!  Capacity is limited so please get your tickets asap and don't miss out.  
www.eventbrite.co.uk/e/bandeoke-tickets-82932002853
All money raised will go to Charlbury Pre-School, which is a charity.