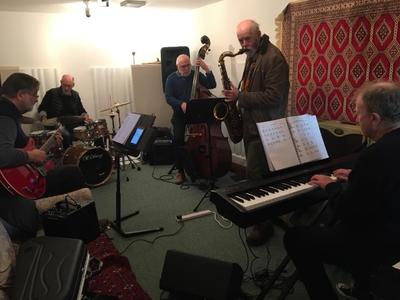 This event is in the past.
St Mary's Church, 6.00-8.00pm on Friday with canapés and bubbly & jazz.  Tonight's performers are Charlie Berry's Stocking Fillers: Tony Kitson on piano, Nigel Hall on guitar, Geoff Holtom on double bass and Simon Fenn on drums, with guest appearances by Alan Fraser on tenor sax and Charlie Berry on the off chance.
Party tickets are £15.00, available from the Deli.