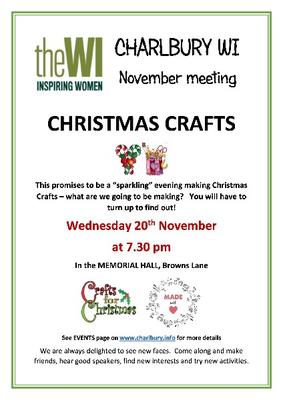 This event is in the past.
Memorial Hall, Charlbury at 7.30pm
Ladies our Craft Session is going to add sparkle to your Christmas. 
No knitting, crochet, or sewing involved!  
To find out what we're doing you'll have to come along!
As always, there'll be cake and tea to enjoy too.