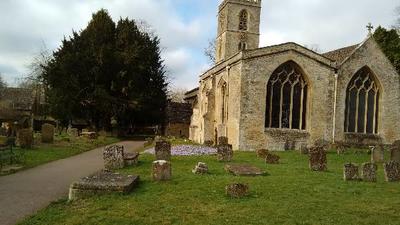 This event is in the past.
12 -1 St Mary's Church Charlbury
The wide range of rock types used for gravestones means that cemeteries can be geological treasure-troves. Join geologists Nina Morgan and Philip Powell on a guided geological walk through the churchyard at St Mary's. You'll never look at your churchyard in the same way again!
The walk is based on The Geology of Oxford Gravestones by Nina Morgan and Philip Powell. Copies of the book will be available to examine and buy after the walk.
This event is part of Earth Sciences week, 13-19 October 2019
Free to attend. And plenty of time to go to the CRAG Tea Concert afterwards!