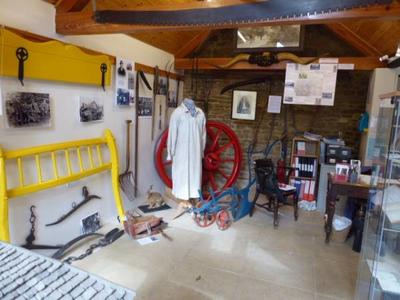 This event is in the past.
The museum will open for the last weekend of the season - on Saturday from 10.30 am to 12.30 pm, and on Sunday from 2.30 to 4.30 pm.    Adults £1 admission, children free.  
From 30 September the museum will close until the spring for reorganisation and renewal.  The plan is for the restored Farm Wagon to return to the Museum's Wagon Room from mid October 2019 - a fitting close to the Museum's 70th anniversary.  More news to follow....
The photograph shows the Wagon Room and parts of the Wagon itself this summer.