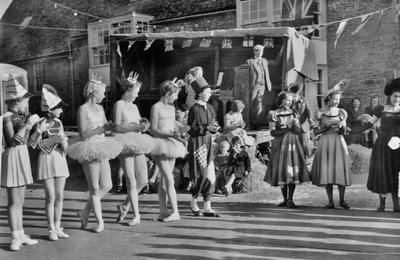 This event is in the past.
On Street Fair day, Charlbury Museum are putting on a special display in the Corner House.  Re-live old memories of past Street Fairs – you might spot yourself or your children in the fancy dress parade, or taking part in the slow bicycle or pram race.  See how the Fair has changed over the years, while other things have stayed remarkably the same.  
We will also have photographs of Charlbury in the '50s and '60s to browse through to take you back to life in the town 50+ years ago.
Open 1.30 - 5pm. Anne Downer room, Corner House
The museum itself will be open all day from 10.30am, so take this chance to see the farming exhibition before we close for the season at the end of the month.