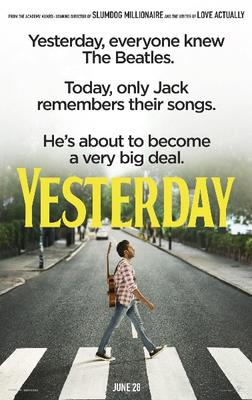 This event is in the past.
Cert. 12 / 116 mins.
Jack Malik (Himesh Patel) is a frustrated musician whose musical career is going nowhere despite the faith that his friend/manager Ellie Appleton has in him. However, on the night Jack decides to give up, the whole world is momentarily hit with a massive blackout during which Jack is hit by a bus. Upon regaining consciousness, Jack learns to his astonishment that he is apparently now the only one who knows the music of the Beatles. After this realisation, Jack begins playing the music of the greatest of the rock bands, claiming it as his own.
"A hopeless songwriter wakes up to find he's the only person who can remember the Fab Four's hits in a wacky, winning comedy directed by Danny Boyle" - Peter Bradshaw / The Guardian
Memorial Hall, Charlbury at 7pm
(doors & licensed bar from 6.15pm)
Admission: Adults £5 / U15s £3