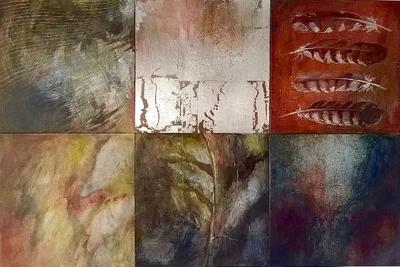 This event is in the past.
Charlbury Art Society
Memorial Hall 7.30
A living, breathing hub of creativity, Potato Town in Swerford is home to artist Pam Franklin and furniture maker John Callen. 
An immersive space that celebrates contemporary arts and crafts on the Great Tew Estate, Potato Town comprises artists' studios, gallery space and a holiday let, Field End, designed and built by John.
Pam Franklin will tell the story of Potato Farm and share some of her work with us.
Non members welcome