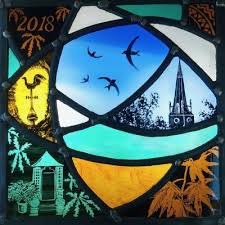 This event is in the past.
Charlbury Memorial Hall 11.00 - 5.00
An exhibition by local artists and craftsmen which will also raise funds for the Street Fair.
All artists (not only members of the Art Society) are invited to book screens or tables to display their work.  Charlbury Art Society will put up the screens and tables for the participating artists.  
 Book in advance by 14th September.  Screens are £ 5 per side, tables, small £ 5, large, £10.  All these proceeds will go to Charlbury Street Fair but artists will keep all their sales takings.  
 Exhibiting artists will be responsible for hanging their work, pricing and labeling, stewarding during the exhibition and managing sales.
If you would like to participate please contact Tony Lloyd.