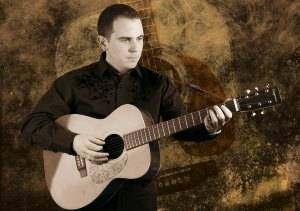 This event is in the past.
On Thursday 13th June, we bid a warm welcome back to Warren James, a man whose life mirrors that of the old bluesmen - he lives on the road.
Warren James' unique brand of turbo charged acoustic-roots, rock-a-billy, skiffle & blues is proving to be an exciting act at global music events where the well traveled young guitarist and banjo player sure knows how to excite the crowds.
Come along and welcome Warren James to The Rose & Crown on Thursday 13th June! The music starts around 9pm.