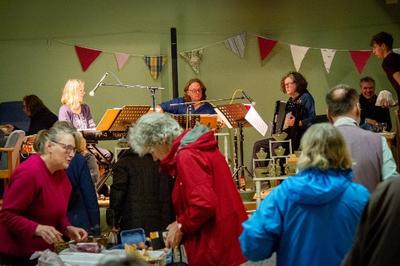 This event is in the past.
Part of the Charlbury Arts Festival, the last festival for the summer.  We start again in September.
We will have our usual mix of craft and food stalls.  We have treats in store,  the Fab Cooks are going to make a vegan delight Vietnamese rolls - wraps of rice paper with bean sprouts , cucumber, carrot, courgette and rice noodles a delicious fresh taste of summer and for the carnivores thinly sliced steak.  kath and her friends are going to play for us.  It should be a fun evening, and an easy way to get supper before going onto the literary event.