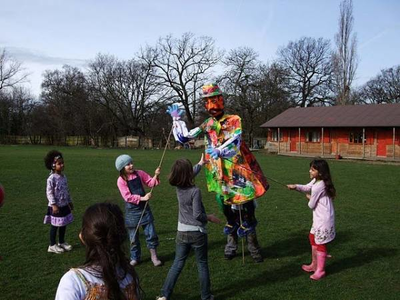 This event is in the past.
Join Andy Graham and Charlbury Youth Theatre members working with Tito from Peru and the Gozart , London based organisation in a giant puppet masking day. (In preparation fo an appearance in an outdoor show, King Cod and the Whispering Knights-Charlbury Festival and Beer festivals
Learn how to make ,paint and operate a giant puppet
Young people aged 6-13 years of age
Free to members of the youth theatre
10 pounds for non members (10 am -3pm)
Bring a packed lunch. 
Apply in advance by contacting andyg@snaptheatre.co.uk