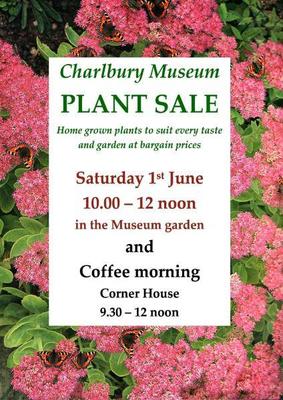 This event is in the past.
The museum's popular plant sale is taking place in the museum garden on Saturday 1st June at 10.00am.  Come and queue early to snap up the best plants - there is always a good selection to choose from, generously given by green-fingered Charlbury gardeners.  
And when you have bought your plants, come and relax over a cup of coffee in the Corner House.  Coffee and tea will be served from 9.30am.
If you have any plants which you could donate to the sale, please bring them to the museum on Friday 31st May between 5.30 and 6.30pm or by 9.30 on the morning of the sale.  All contributions will be very much appreciated.
Contact Julia Caston 01608 810240