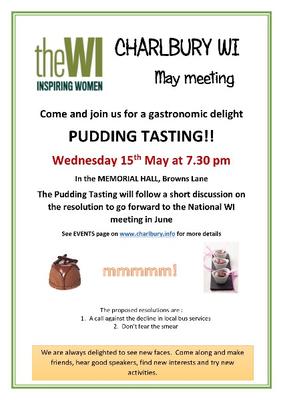 This event is in the past.
Memorial Hall, Charlbury at 7.30pm.
Resolutions discussion and Pudding Tasting
Following the monthly business we will decide which resolution(s) we wish to support at the Annual Meeting in June.  After which there will be lovely puddings to taste.
 If you've never been to your local WI, do come along and meet the members.  We are always pleased to see visitors at our meetings and of course you're welcome to enjoy a cuppa and taste the puddings on offer.