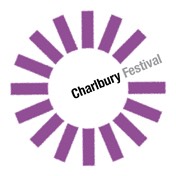 This event is in the past.
Photography Competition 
St Mary's Church 
Saturday 8th and Sunday 9th June 11.00-5.00 
An open photography competition for adults and children. 
The six adult themes are 
Red
Transport
Textures
Doors & Windows
Flowers or Gardens
Churches or Buildings.
The children's theme is My Favourite ... 
FOR DETAILS CONTACT : Julia Reid 01993 868457 or julia_d_reid@yahoo.com
The size of the photograph(s) submitted should be either 8" x 6" or 7" x 5", mounted in the centre of white A4 paper, with your name (and age if under 16yrs),contact details, and category on the reverse of the paper. 
You may enter as many categories as you like and there is no limit on number of photographs you can enter. The entry fee is 50 pence per photo for adults (over 16yrs) and 20 pence per entry for children (under 16yrs) 
There will be prizes for each theme and an opportunity for visitors to vote for their personal favourite. 
Hand-in on Thursday 6th June between 4.00 and 6.00 and Friday 7th June between 9.30 and 11.00 in St Mary's Church