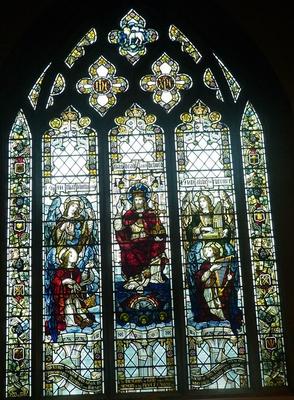 This event is in the past.
Come and listen to St Mary's Choir sing the traditional music of Choral Evensong with the words of the Book of Common Prayer. 6pm on Pentecost (9th June) for around one hour.
We will be singing the setting of the Magnificat and the Nunc Dimittis written by Herbert Howells for Gloucester Cathedral – rightly acknowledged as one of the finest pieces of church music ever written. The anthem is by a local (Burford) composer and the responses are a classic 17th century setting in five parts.
Canticles: Gloucester Service, Herbert Howells
Preces & responses: William Smith
Anthem: Come down O Love divine, Hilary Tadman-Robins
Organ voluntary: Finale – Choral Varié sur Veni Creator, Maurice Duruflé
Choir led by Denise Summers, organist Richard Fairhurst. All welcome.