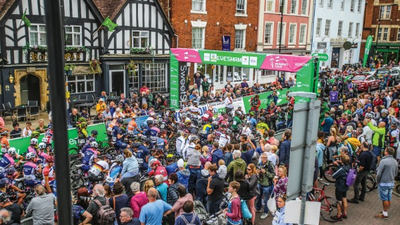 This event is in the past.
The prestigious WorldTour race will be coming through Charlbury on its way to a stage finish at Blenheim Palace. Whereas the men's tour, which visited in 2017, is in the second tier of international cycling events, the Women's Tour is in the top tier, meaning most of the world's top women cyclists will be racing.
Route and timings
The route will be:
Enter on Forest Road (passing the railway station)
Dyers Hill
Market Street (against usual traffic direction)
Church Street
Park Street / Grammar School Hill / Wellington Cottages
Woodstock Road
The race is expected to arrive in Charlbury between 1.50pm and 2.30pm, depending on the speed of the riders.
Road restrictions
There will be a 'rolling roadblock' with roads closed to traffic for 15 minutes before the race arrives. They will reopen once all the riders (and race vehicles) have passed through.
Cars will need to be removed from the roads as per signage.