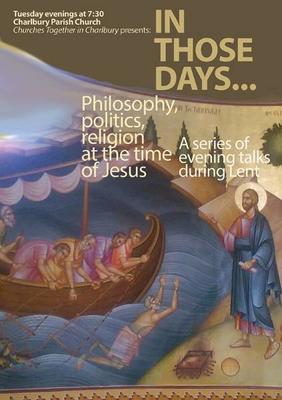 This event is in the past.
'In those days...' is a series of talks about the world at the start of the Christian Era and the ideas that influenced thinking at the time. They will be held on Tuesday evenings at 7.30pm in St Mary's Parish Church, Charlbury.
The final talk will be given by the Rev. Dr Elizabeth Koepping and is entitled 'Kinship, family and marriage'. Dr Koepping is an Anglican priest and an honorary fellow in the School of Divinity, University of Edinburgh.
Everyone is welcome. Doors open 7pm. There is no charge but donations towards expenses will be gratefully received.
Organised by Churches Together in Charlbury.