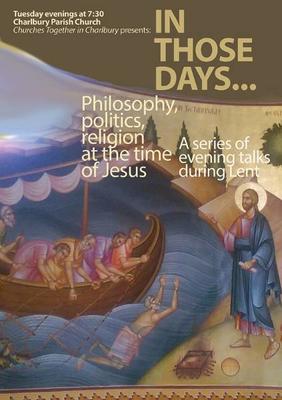 This event is in the past.
In those days...' is a series of talks about the world at the start of the Christian Era and the ideas that influenced thinking at the time. They will be held on Tuesday evenings at 7.30pm in St Mary's Parish Church, Charlbury.
The second talk will be given by Professor Charlotte Roueché on 'Simon of Cyrene and his world'.  Charlotte Roueché is a retired Professor from the Department of Classics at King's College London. Her speciality is the study of inscribed texts on stone, principally in Greek; having worked for many years on materials excavated in Turkey, she is currently engaged in publishing texts from the Roman period in Cyrenaica - modern Libya.
Everyone is welcome. Doors open 7pm. There is no charge but donations towards expenses will be gratefully received.
Organised by Churches Together in Charlbury.