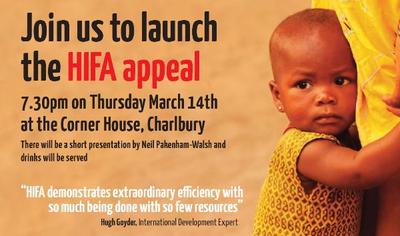 This event is in the past.
Join us to launch the HIFA ( Health Information For All) appeal at 7.30pm Thursday 14th March at the Corner House, Charlbury.
HIFA is a unique global health network facilitating access to reliable healthcare information for health professionals, policymakers and the general public.
HIFA is run by Dr. Neil Pakenham-Walsh, based here in Charlbury. Neil will give a short presentation about the work of HIFA, join him and the HIFA team to find out more.
Together we can stop people dying due to the lack of basic healthcare information.
http://www.hifa.org/news/hifa-launches-fundraising-appeal