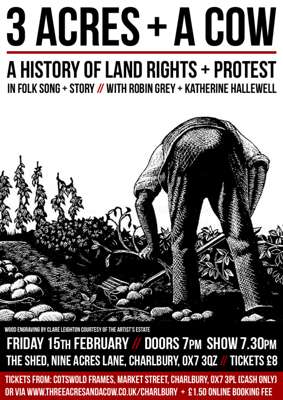 This event is in the past.
Tickets on sale at Cotswold Frames.
'Three Acres And A Cow' connects the Norman Conquest and Peasants' Revolt with current issues like fracking, our housing crisis and Brexit via the Enclosures, English Civil War, Irish Land League and Industrial Revolution, drawing a compelling narrative through the radical people's history of England in folk song, stories and poems.
Part TED talk, part folk club sing-a-long, come and share these tales as they have been shared for generations.