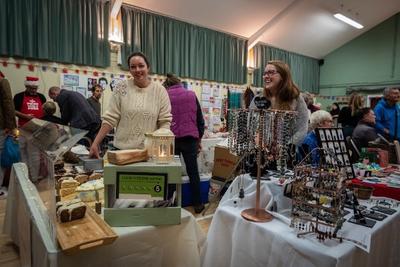 This event is in the past.
We have a treat in store for you a carribean carnival with reggae beats  with our disc jockey Mal Huff with his newly revived Jamaican sound system.  To accompany that our food will be a cuban black beans, fried plantain, mashed roast sweet potato, rice and peas and a Jamaican lamb curry.  There will be dancing in the aisles...
Our stall holders will be among the usual collection of stalwart food makers, sweet fancies, 'What Chloe Makes Next' gluten free as well as some other delicious sweeties.  Simon Weaver Organic Cheese, the 2 Jolly Cooks and their take away food.  The Curiosities fancy bacon.  We will have a new and very exciting potter Jeanne Jackson. The list could go on and on, you will have to come and sample it.