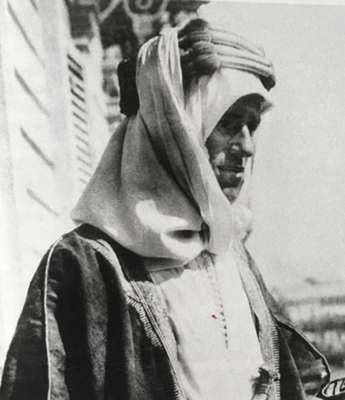 This event is in the past.
Backing into the Limelight: The Enigma of Lawrence of Arabia
Friends Meeting House 7.30
£5 on the door
This talk is in advance of a performance of Shadow of the Desert, a radio play by David Lines which, after a very successful run in Stonesfield last year, is being staged on 15 June as part of the Charlbury Arts Festival.
The speakers are David Lines and Becki Sherlaw-Johnson (the play's director).
Many of us know something about T.E. Lawrence, usually from seeing David Lean's film Lawrence of Arabia. Perhaps you have managed to read Lawrence's famous book Seven Pillars of Wisdom, widely regarded as a definitive work when attempting to understand the Middle East, but who was this enigmatic hero and icon?
As we researched and prepared the script, we found a brilliant Oxford scholar, archaeologist, tactician and adventurer alongside a shy, very private man who lived the life of an ascetic. The popular image of Lawrence revolves round two intense years of fighting in the desert, behind that lies a man who was, and largely remains, an enigma despite the many attempts that have been made to understand who and what he was.
This talk aims to shed some light on both the man and the influences and politics that inspired him.

There will also be a display of Lawrence private press books first editions with thanks to Dr Miles Wigfield, chairman of the Oxford Guild of Printers