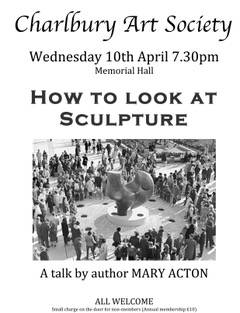 This event is in the past.
7:30 at the Memorial Hall, Charlbury. Non-members welcome for a small fee of £3.-.
Mary Acton was Course Director of the Undergraduate Diploma and Advanced Diploma in the History of Art at Continuing Education, University of Oxford. She continues to teach at the University of Oxford and works as a freelance lecturer. She is also author of books on the appraisal of paintings and sculptures.