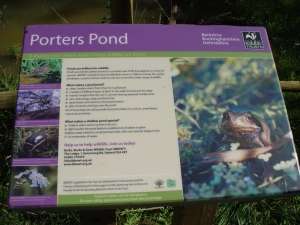 This event is in the past.
2.30-4pm Come along for an afternoon of wildlife discovery in the underwater world of Porters Pond. Dip into the pond with Andy from BBOWT and help to record all the species that have made this habitat their home.
Family friendly but no dogs please.
Blenheim Farm Nature Reserve is accessed either by the footpath heading east from the dip at the bottom of the Slade, or from Centenary Woodland.
Contact Christine for more information.