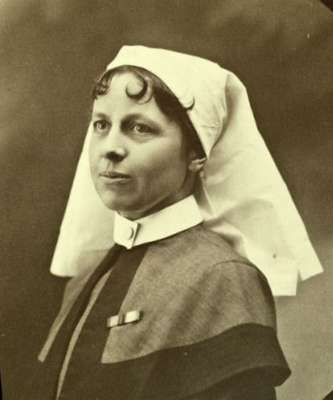 This event is in the past.
Talk to be given by Dick Robinson
Edith Appleton served as a Sister in Queen Alexandra's Imperial Military Nursing Service Reserve throughout the First World War. Often near the Front in Northern France, she wrote an amazing daily journal. "A Nurse at the Front - The First World War Diaries of Sister Edith Appleton" was published in 2012. The talk, by Edie's great-nephew, Dick Robinson, tells her story with extracts from the diaries read by Dick's wife, Lisa. Copies of the book (hardback and paperback) will be available at a discounted price.
Memorial Hall 8 p.m. Refreshments 7.30 p.m.
All welcome. Non-members £3.00 Under 18 free