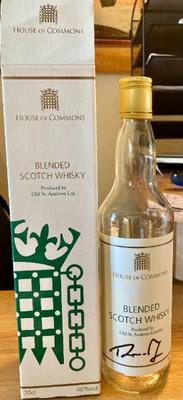 As it says on the "tin"!
Mint condition, boxed, but some rascal has drunk the whisky.  (Which wasn't a single malt anyway).  Package and bottle and cap are in pristine condition.
£80.00 ono.
Please collect, or, if pushed, I can deliver in Charlbury, if it's within the range of my invalid carriage. A mile or two.
Would impress at a dinner!
Hannen.
Hannen Beith · Thu 16 Nov, 17:35 · Link