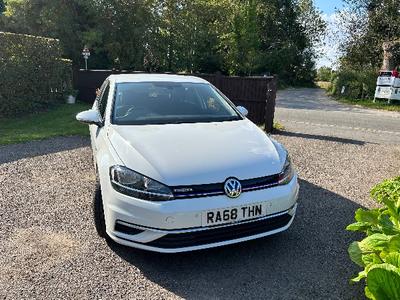 I live in Charlbury. My sister has asked me to help her late husband's pride and joy - their VW Golf Hatchback. They have owned it since it was first registered in February 2019. Its mileage is only 17000 and it is in excellent condition. Passed MOT in February 2023.
It has a manual gearbox and is petrol driven. Its bodywork is white.
My sister is looking to make a private sale to someone who will appreciate the excellent condition of the vehicle. NO TRADE ENQUIRIES! Price £16,300.
Please call me on 01608 811411 or 07967 356876 or email kslevin04@gmail.com  .
Kevin Slevin · Fri 1 Sep, 15:12 · Link