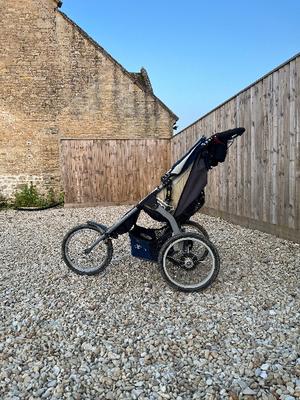 This has been jogged and walked down most of the footpaths and trails around Charlbury - usually with a sleeping baby inside. It has been well looked after, and you'll find it well oiled and in great condition. 
It folds down well, and all wheels are on a quick release system. 
Pick up from Ditchley, or may be able to drop locally. Please contact me through this site for any enquiries, thanks.
Andrew Outred · Mon 15 May, 21:16 · Link