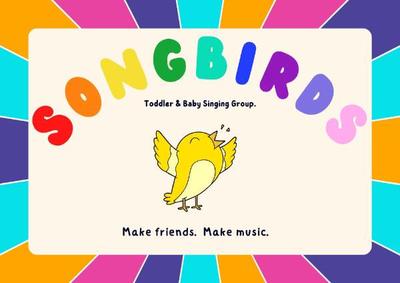 CALLING ALL TODDLERS! Come and join us to sing in our positive and nurturing learning environment @10.15am on Wednesdays during term time.
Location: Charlbury Community Centre.
Age: 0-5.
Price: £8 (+ £3 per extra sibling)
www.jennymahler.co.uk/songbirds
soundcloud.com/songbirdswithjen/the-kindness-song-teddys-feeling-happy
(This class is accessible to everyone. If you cannot afford the fee, get in touch with me confidentially to arrange a bursary.)
Also available for private bookings.
Jenny Larsen · Tue 14 Mar, 10:29 · Link