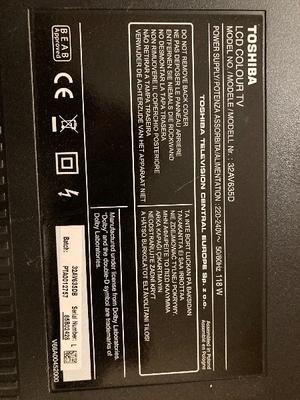 This is a pre-smart TV type of flat screen TV with plenty of video and audio connection possibilities including SCART, HDMI and optical.  
The wall-mounting bracket isn't included but it will fit any standard VESA bracket.  (We've lost the original feet.)
It's pretty old but it works well and it's yours for nothing if you want to collect it from central Charlbury.
<simonfenn@me.com> or 07828 076358
Simon Fenn · Mon 23 Jan, 19:53 · Link